In the frame of the InterMedia project, we started a praxis test using a Chromebook. We want to test in which environment a Chromebook can be used and how day-to-day work with the device is structured.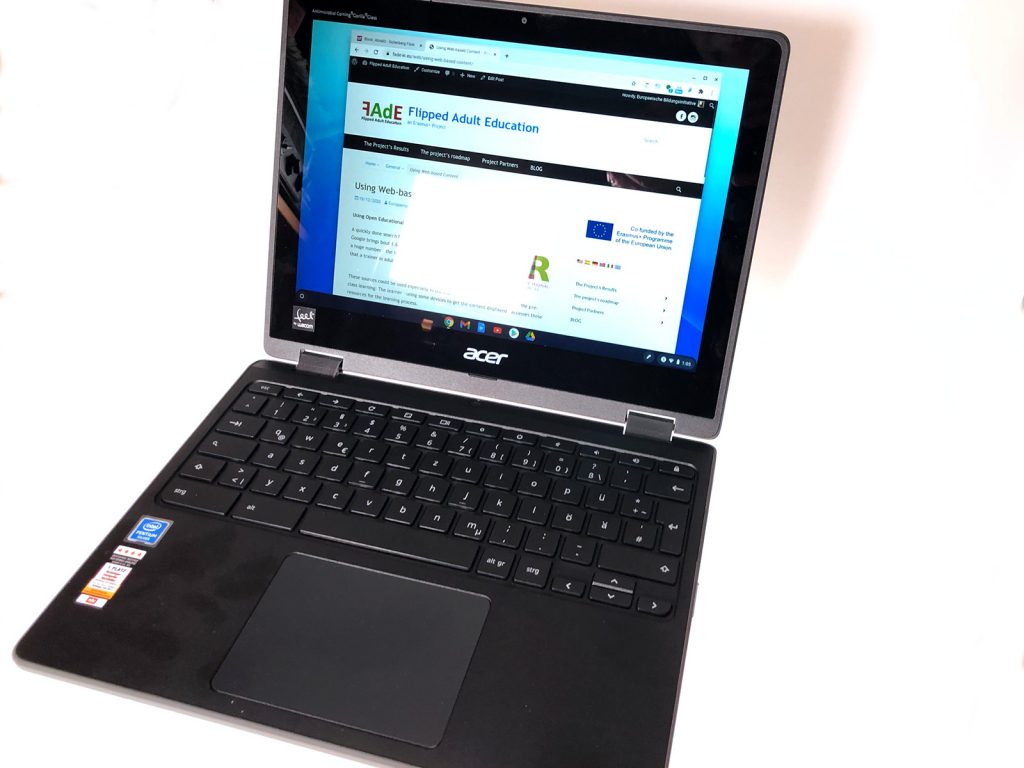 The first experience is mixed: We found advantages as well as obstacles.
Pros
Very quick device (has an I5 processor)
Nice to work with the touchscreen
Supports a mouse as pointing device
Long working time (from the battery)
Well-done connection to WiFi
Cons
Does not support standard programs (Word, Photoshop, …)
Local storage restricted
"What to do if you are not connected to the internet?"
Dependent on a WiFi connection to the internet
About the author: Peter Mazohl is researcher, trainer, and project manager.