The European Initiative for Education is not only a teaching institution, but also actively involved in research (and research projects). The focus is set on technology in teaching, with a special emphasis on research, creating or developing modern teaching methods in various teaching environments. This does not only cover the necessary settings, but also contains the development of necessary teacher's training or other related items.
Quality matters – therefore, in all research activities or projects an all-embracing quality enhancement system is included.
One of the first research projects was the Multilateral Grundtvig Project "Blended Learning Quality-Concepts Optimized for Adult Education". The EBI/EIE was a consortium partner, and the two mainly involved researchers (Peter Mazohl and Harald Makl) developed the quality framework and edited the final product. To read more about the project, please read here!
The Researchers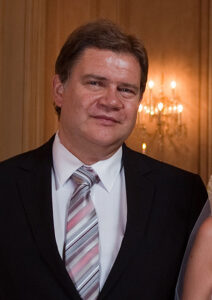 Prof. Mag Peter Mazohl holds master's degrees in Science (Physics, Mathematics, Chemistry) and teaching certificates (for upper secondary high school) for ICT, Presentation Technology, and Project Management.
He worked for over 40 years in all fields of education (School Education, VET and C-Vet, teacher training, Higher Education, and Adult Education). Most time he was teaching in a secondary grammar school.
He was a lecturer at the University of Technology in Vienna. Since 2015 he is a member of the Institute for Analysis and Scientific Computing at this University.
Additionally, he was a member of the Scientific Committee of big European Conferences dealing with Education, Innovation, and research of Education (ICERI, CSEDU).
He regularly peer-reviews papers before publishing for various important magazines (Archives of Current Research International, IRRODL, and others).
Peter Mazohl is listed in Google Scholar.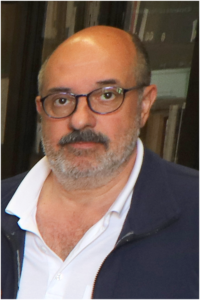 Prof Mag BEd Harald Makl MAS holds master's degrees in History of Arts, Pedagogy, and School Quality and School Development. Additionally, he holds certificates for teaching ICT in upper Grammar Schools. He has been teaching for more than 40 years, Arts and ICT. Since 2000 he is a lecturer and member of the teaching staff of the University of Applied Studies for Teacher Education.
Research work
Major research topics, done and published by researchers of the EBI, are focusing on Technology in Learning and Training, Flipped Learning 3.0, Blended Learning, use of Multimedia-Based and Interactive Training Content, Learning Platforms, Multiple Devices.
Publications & Papers
Books
Studies
Paperwork & various Publications