The Europäische Bildungsinitiative (EBI) is a non-profit association that has been awarded for its work in European ERASMUS+ projects with the label of "good practice" three times, now for its participation in the CONNECT Project. The EBI is known for its high technological standard and impact on adult education. One of the EBI's most successful projects is the CICERO Project, which developed a virtual learning environment to teach digital competencies to adult learners. Another successful project is the InterMedia Project, which investigated using multimedia-based and interactive training materials in adult education. In this project, EBI has been the coordinator.
The CONNECT Project is the latest ERASMUS+ project EBI participated in. It developed an innovative curriculum for students in the computer and information, health, and social sciences background. The CONNECT Project also develops a transnational network of key actors from academia, industry, and NGOs.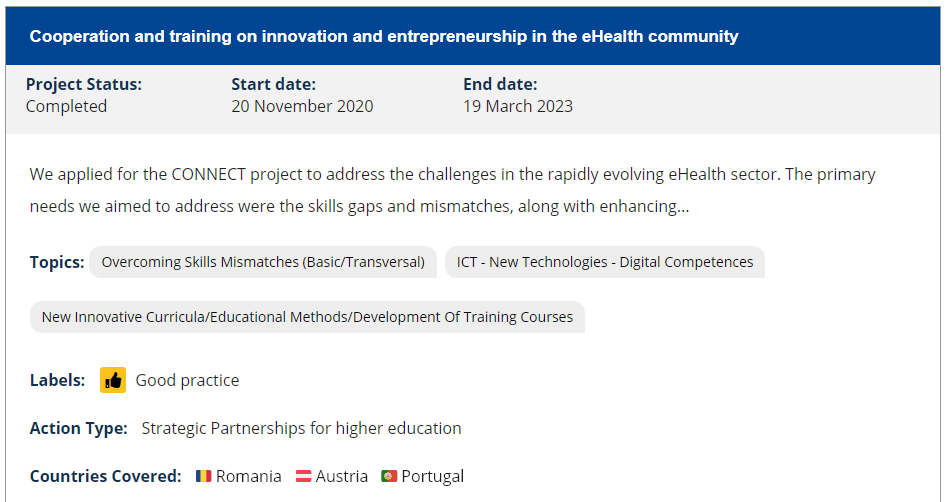 About the project
The CONNECT project was an education program to engage students from across European countries to enable continuous innovation and entrepreneurship in the European eHealth sector. The project focuses on issues of eHealth innovation and state-of-the-art training and education of students.
Objectives
The project has three main objectives:
Development of an innovative multidisciplinary and cross-sectional curriculum for students from the computer and information, health, and social sciences background, focusing on cooperation between sectors for strengthening the existing knowledge, skills, and entrepreneurship.
To provide an Intensive Study Programme (ISP) to 42 students from computer and information, healthcare, and social sciences backgrounds to facilitate student's challenge-based learning collaborations by having students develop eHealth applications in the form of a project with real implications in the field of eHealth.
To develop a transnational network of key actors from academia, industry, and NGOs to establish collaborations, exchange best practices, and facilitate long-distance mentorship for students who graduated from the Intensive Study Programme through an online platform, "eHealth Community of Practice".
Participants
The participants involved in the project can be divided into the following categories:
Direct staff of the project: the management team and the steering committee
Intensive Study Program Participants (ISP): Students and Teaching staff
Consultants: entrepreneurs, industry contacts, and staff active in education and training
Indirect participants: persons that will participate in multiplier and dissemination events from academia, healthcare, industry, and other related sectors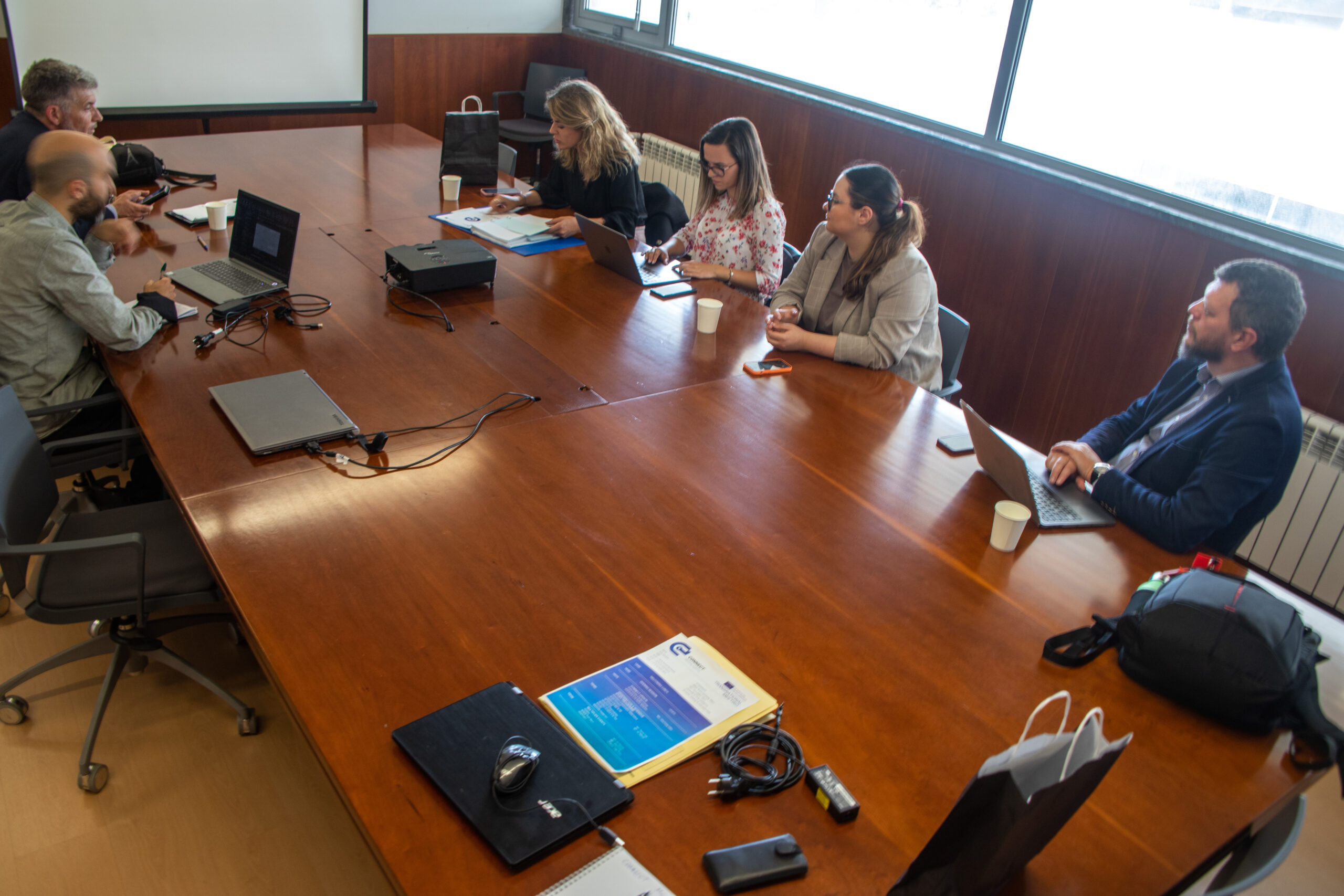 Partners
Babes-Bolyai University Overview
Babes-Bolyai University (BBU), situated in Romania, holds a prestigious position in higher education in Center-Eastern Europe, dating back to 1581, and is renowned for its academic tradition. As the largest Romanian university, it consists of 21 faculties, hosts around 45,000 students, and employs 3,000 permanent university staff. BBU's diverse culture is a result of its location at the confluence of Eastern and Western cultures. It leads Romanian universities according to several global university rankings, reflecting its commitment to excellence, education, and research.
INIT ASSOCIATION
INIT ASSOCIATION, an NGO established in 2012, aims to nurture and support innovative small businesses in Cluj Napoca. It functions through two brands it owns: Cluj Startups and Freshblood, focusing on the startup community and innovations in the medical field, respectively.
University of Porto
U.Porto, founded in 1911, is one of the largest higher education and research institutions in Portugal and for several years now the most sought-after HEI, active in all fields with around 31,820 students (14% international), 2,300 academics (87% with a Ph.D.) and researchers and 1,500 non-teaching staff. It is one of the best positioned PT HEIs in national and international rankings: Times Higher Education 2017 (501-600); ARWU 2017 (301-400); QS 2017/18 (301); Leiden 2017 (143); NTU 2017 (232); and SCImago 2017 (207). It has 14 Faculties, 1 Business School and 35 Research Units located in 3 campuses within Porto. U.Porto is the leading producer of science in Portugal, responsible for 23% of the scientific articles produced in the country. Providing high-quality training and education is of paramount importance to the U.Porto. Being a truly international University, with 4.421 international
students from around 100 nationalities, internationalization is one of U.Porto's strategic pillars and objectives, allowing the development of existing collaborations, as well as the establishment of innovative cooperation through the creation of active links with institutions from all over the world (more than 2500 active agreements).
Europäische Bildungsinitiative
The "Europäische Bildungsinitiative" EBI – (in English, European Initiative for Education EIE) – is a Private Non-Profit Education and Training Association located in Wiener Neustadt/Austria. EBI's mission is to endorse an innovative education, training, and culture approach. Target groups are adult learners, teachers/trainers in Adult Education, teacher trainers, and trainees in the C-VET (and Vet) frame.
The three departments of the EBI are
A training unit,
A technical unit (focusing on the creation of multimedia and interactive teaching content, maintenance of learning platforms, and programming individual solutions in the frame of
offered training) and
A unique research team.
Conclusion
The CONNECT project is an important initiative to address the skills gaps and mismatches in the European eHealth sector. The project will develop an innovative curriculum, provide an intensive student study program, and develop a transnational network of key actors. The project significantly impacted the development of the European eHealth sector.
Good Practice Awards
This quality label is awarded to projects that excel in the implementation of a project proposal. The quality of the results is assessed on the one hand, and the excellence of the cooperation on the other.