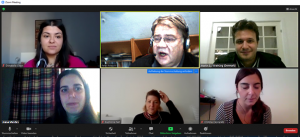 Since it is currently impossible to hold physical meetings, the first meeting of the project team was held virtually. Nevertheless, the personal meeting is an essential part of Erasmus+ projects to exchange experiences. Therfore, the kickoff meeting was postponed to the spring of next year. People from all artners participated at this meeting:
EBI
Peter Mazohl
BrainLog
Martin Savchev
EuphoriaNet
Cristina Ceccarelli
Donatella Claps
Erika Nemes
AJITER
Joana Mendes
All steps to bring the project on track have been done and the working plan for the first activity – as scheduled in the project plan – has been deveeloped and agreed.
Further information is available from the webpage of the project: Intermedia Project
If you are interested in further details of the project please contact Peter Mazohl from the EBI/EIE.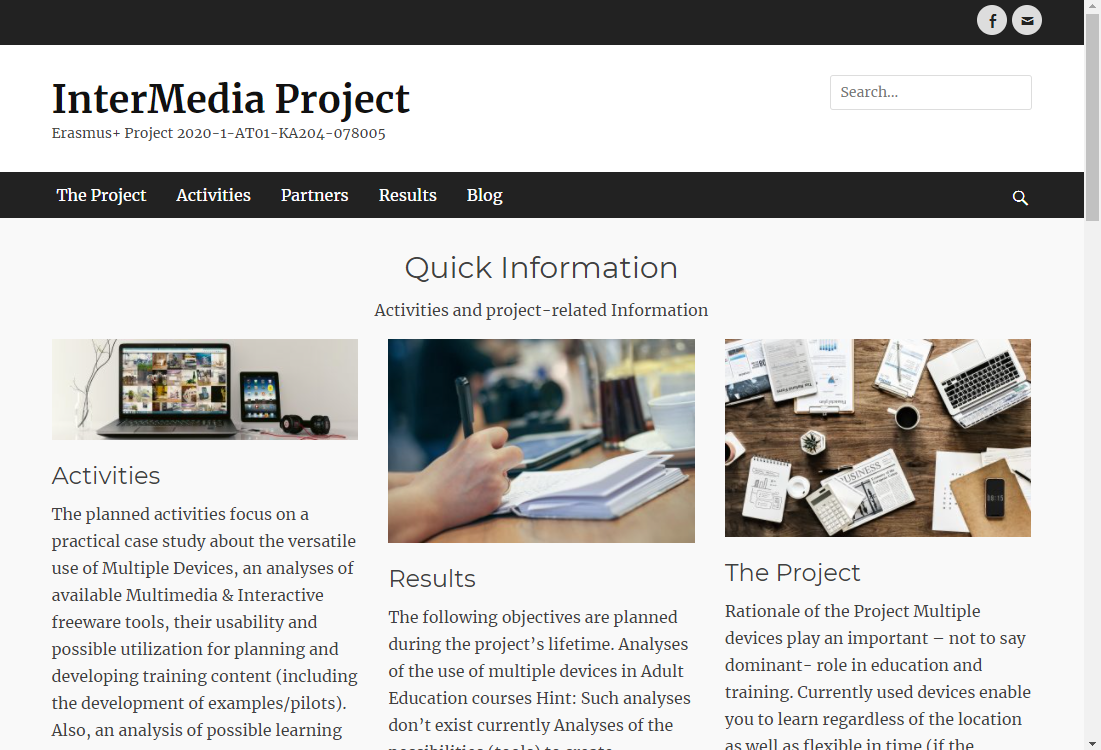 Image: Screenshot from the project's webpage