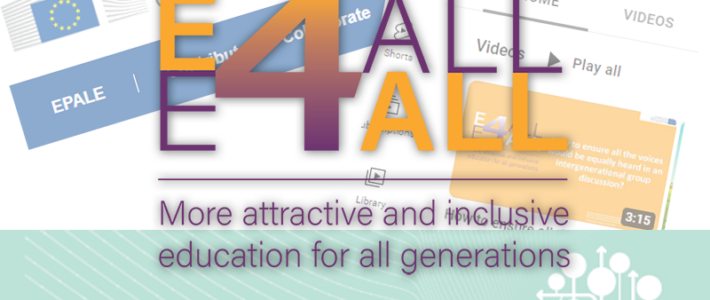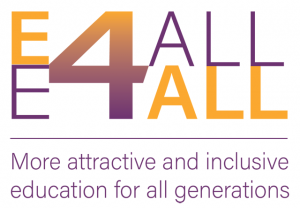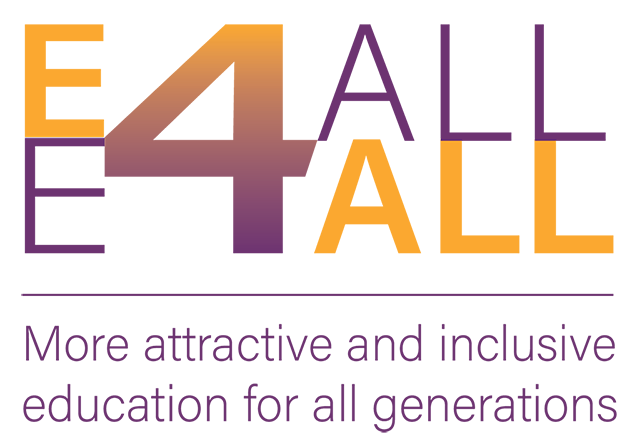 The aims of KA2 strategic partnerships are defined to create "a more modern, dynamic, committed, and professional environment inside the organisation: ready to integrate good practices and new methods including digital capabilities into daily activities; open to synergies with organisations active in different fields or in other socio-economic sectors; strategic planning of professional development for staff in line with individual needs and organisational objectives". Furthermore, the "increased capacity and professionalism to work at EU/international level" is another issue in these types of projects.
The E4ALL – Project outcomes available are available now!
The project team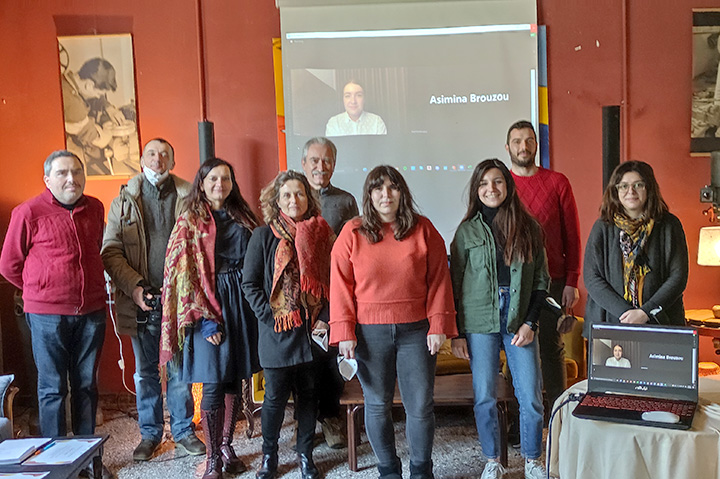 The coordinator FUNDACJA ALTERNATYWNYCH INICJATYW EDUKACYJNYCH (Poland) managed the development of the project's outputs and cared for the publishing. Outputs have been created by Escuela Oficial de Idiomas Madrid-Villaverde (Spain), Challedu (Greece), ASSOCIAZIONE CULTURALE EDUVITA E.T.S. (Italy), Europäische Bildungsinitiative (Austria), and Ecological Future Education (Latvia)
The project team from six European counties developed several outputs. They are mainly published on YouTube or in EPALE, the European Platform for Adult Education.
The Learning Pills
The various teams developed several learning pills dealing with the objectives of the project. Here is the overview with the links to the original material.
EPALE articles
The articles were published in the BLOG of EPALE. You must not be logged-in to the platform to read the articles.
About the author: Peter Mazohl was the Austrian Project coordinator. Together with Sylvia Mazohl and Harald Makl he developed the training in Wiener Neustadt and all the other contributions to the project. Peter Mazohl is head of the Europäischen Bildungsinitiative, an experienced Adult Education trainer and researcher in the frame of modern and innovative learning and training approaches.