Digital Competences (DigComp) are crucial for citizens today and in the future. In Europe, the average level in DigComp of
well-educated citizens is approx. 56%. Several countries (Italy, Cyprus, Spain, and Greece) are below, and Austria is at the average (Source: DigComp Framework 2.0, P 19). To increase this percentage, the DigiComPass project has been brought to life.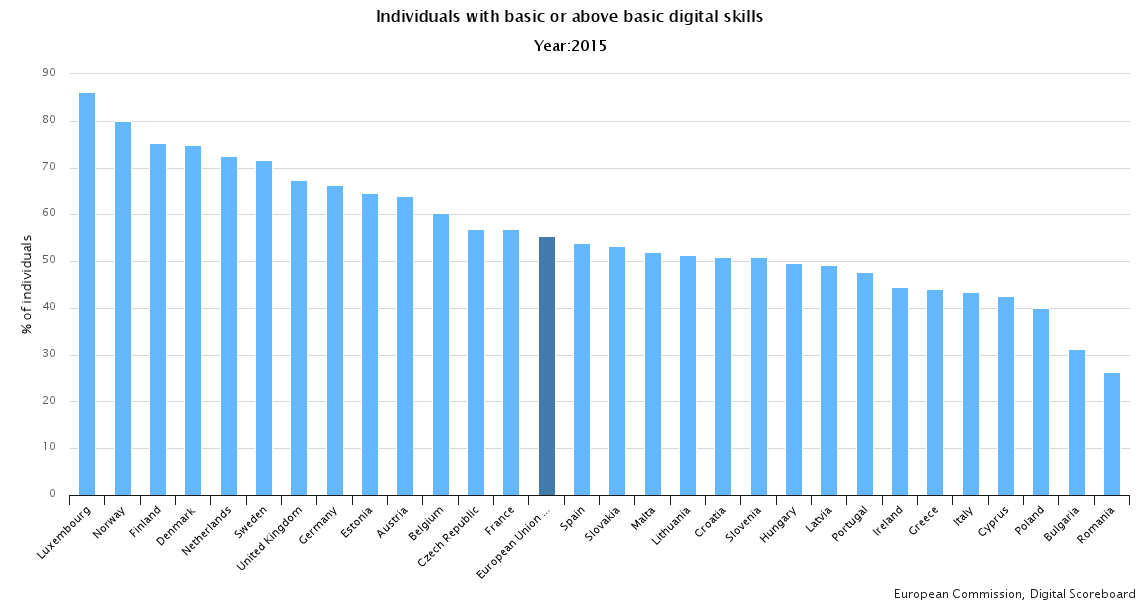 The COVID-19 situation showed that digital competencies are a must for all people, in all generations, and in all living conditions and situations.
All involved adult education organizations are offering courses to increase the digital competencies of adults (of different ages, from 18 up to 70+, also at the university level). Consequently, all organizations agree that these digital skills are an absolute must in our society. If there is a lack of digital skills, in the worst case, people may be excluded from social or daily life. After a coherent concept for digital competencies (DigComp 2.1) existed, the project partners decided to develop a modular course offer tailored to adults using a modern training framework (Flipped Learning 3.0).
Identified needs
The project group identified general needs in digital competencies as well as the need to develop a modern course concept well-fitting to adults (of all ages). The modularity enables a selection of special content by the learners as well as to develop tailored courses.
Another need is a Europe-wide recognition method that fits modern requirements. This recognition method also corresponds to the typical learning behavior of adults, in order to cover the bandwidth from confirmation of participation to excellent participants.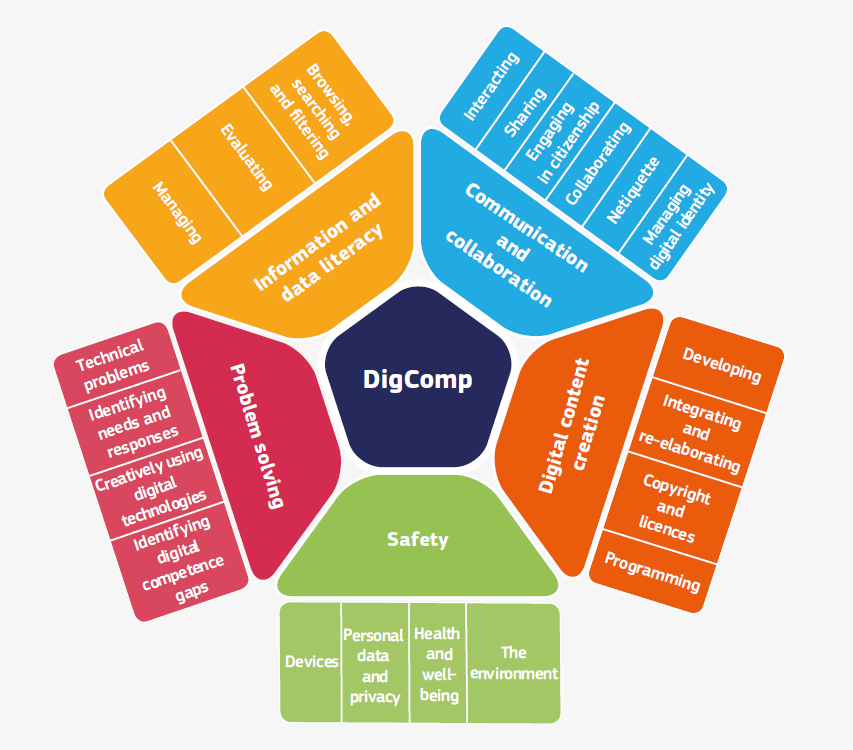 To implement the worldwide accepted and proven "Flipped Learning 3.0" Framework the developer of the framework, Jon Bergman and Errol Smith from "Flipped Learning Global" are members of the consortium.
Some facts
Applicant: UNIVERSITY OF CYPRUS
Partners

Europäische Bildungsinitiative (AT)
BrainLog (DK)
Cooperativa Sociale Prometeo onlus a Mutualità Prevalente (IT)
INICIATIVAS DE FUTURO PARA UNA EUROPA SOCIAL COOP (ES)
SOCIAL YOUTH DEVELOPMENT CIVIL NONPROFIT SOCIETY (GR)
FL WORLDWIDE, LLC

Project number:  2022-1-CY01-KA220-ADU-000085965
Project start: December 1st, 2022
DigiComPass – our new project!