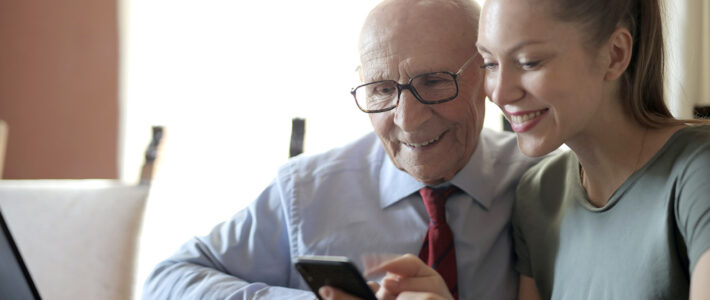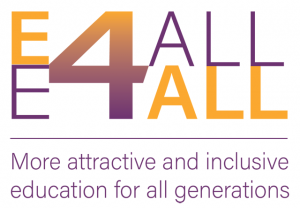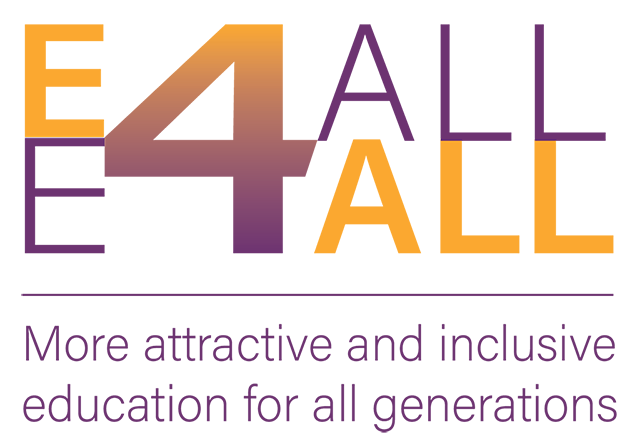 In the frame of the E4ALL project, we created a post dealing with intergenerational training and the training of digital competencies. The post refers to a specific pilot course hold in Wiener Neustadt with people of the 65+ generation.
Intergenerational issues are one of the topics in this project for exchange of best practice (the others are environment, games, language teaching, and Flipped Learning 3.0).
The post serves to further disseminate the project to the Adult Learner Community.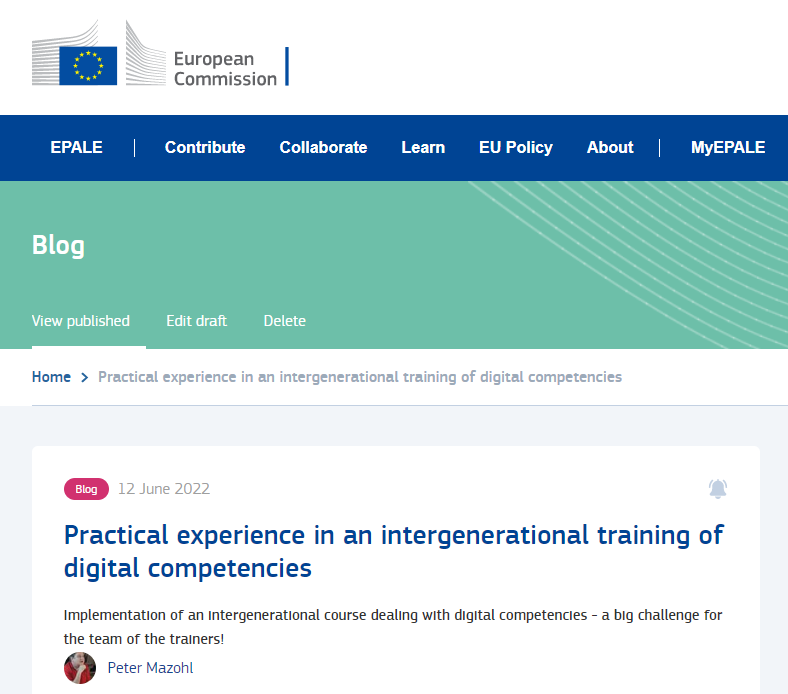 Post: Practical experience in an intergenerational training of digital competencies
Project: E4ALL
About the Article
The post refers to an empirical experience of an intergenerational training course dealing with digital competencies. In hardly any other area are the competencies as varied as in the field of digital competencies. While younger people are used to working and living in a digital world through their education and professional life, older adults in particular have little experience.
Why Intergenerational Trainings?
The major intention of the intergenerational approach was to energize older adults and to give a sense of purpose, especially when they're sharing their experience and skills.
Consequently, another intention was to help younger generations understand aging and face their own generation more positively.
Findings
From the observations of the trainers and the evaluation of the learning outcomes, this intergenerational training worked excellent. It was clear from the beginning, that the trainers had a specific responsibility of monitoring and to keep in line the given intentions of the training.
Furthermore, the success of learning groups like described above depend on the composition of learners and their open approach to both the learning topics and the given group situation.
__________________________________
About the project: The project provided two Learning/Training/Teaching Activities during the project's lifetime, one of them organized and implemented by the European Initiative for Education in Wiener Neustadt. Intergenerational training was one of the set focuses.