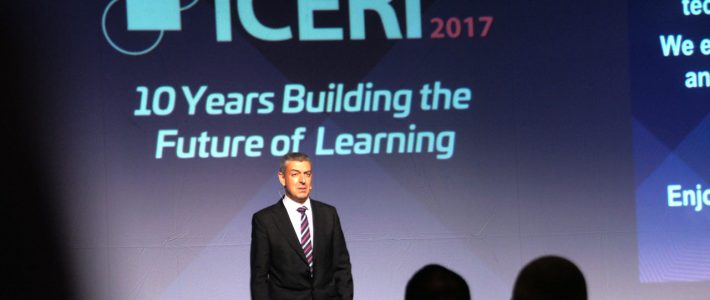 Peter Mazohl, head of the board of the EBI/EIE, was session chair at the ICERI 2017 (International Conference of Education, Research, and Innovation) for Gender Education.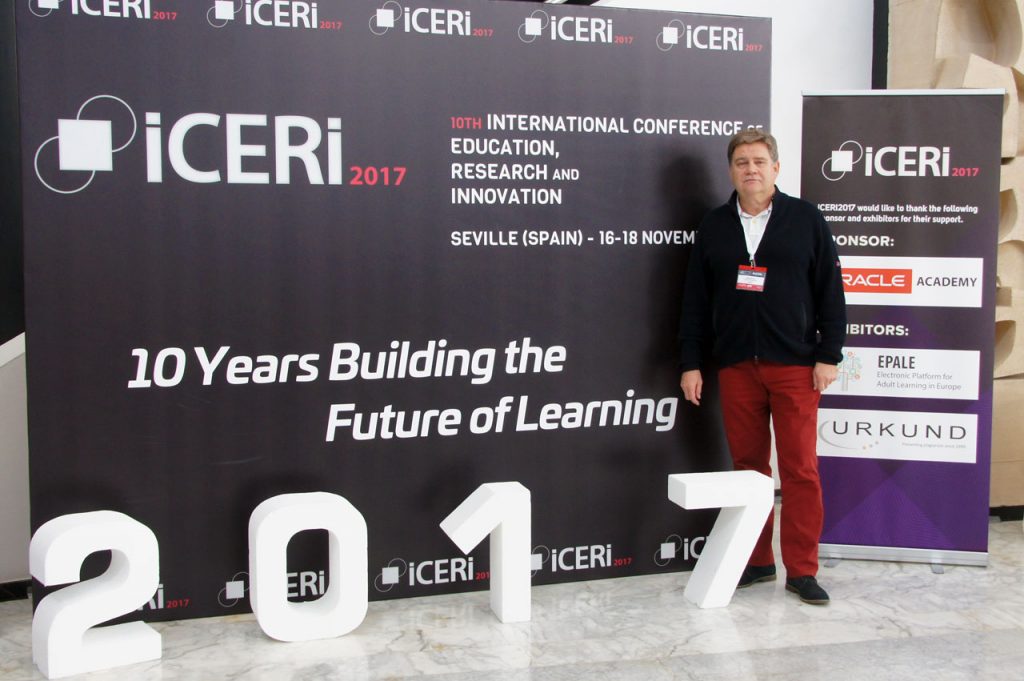 At this conference, he presented two papers from the current research:
Taking Notes – Technology enhanced Teaching (TET) vs Handwriting
This paper presents a study comparing the note-taking in the Technology Enhanced Teaching environment with traditional note-taking using paper and pencil (with no specific additional methods except marking keywords with a highlighter)
Teaching science Subjects to girls – the Analogous comparison and transfer Method (ACAT)
This paper presents a kompletly new and innovative approach to teach physics to 16 – 18 years old female learners.
Peter Mazohl also had the pleasure, to meet Jon Bergmann, the developper of flipped learning, at thic conference and to talk with him in an interesting discussion.