Vittorio Veneto
The "Vittorio Veneto" Business Institute, is the oldest school, founded together with the town of Littoria (Latina) in 1932, but it officially opened in 1936. It is one of this small town's most important cultural centres and surroundings. Information technology, business studies, law, and foreign languages are the main subjects taught in the school, together with evening classes arranged for working and migrant students.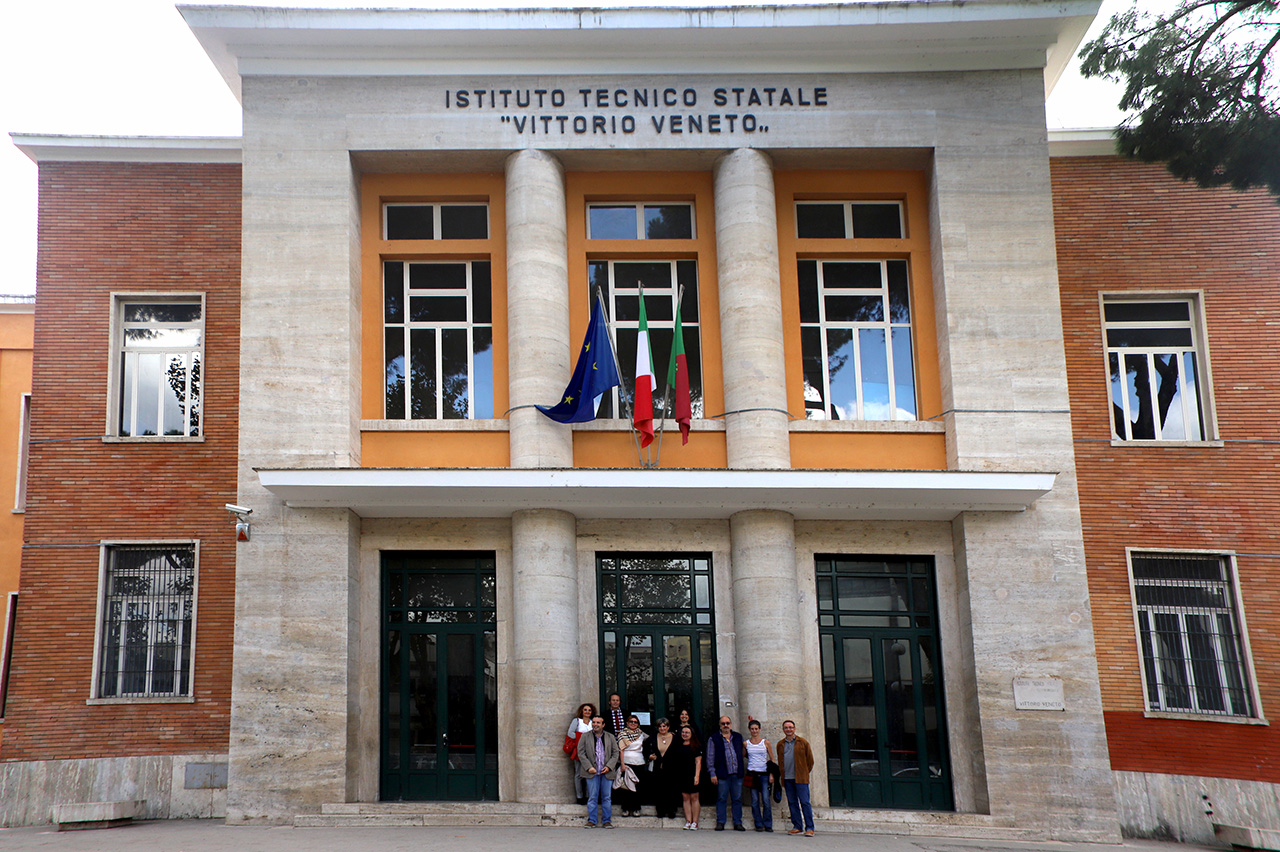 The agricultural condition of the town, which then turned into the industrial and touristic one, started at the beginning of the 20th century because of our "Pontine Marshes" land. For this reason, many Italian people came from the North of Italy to work and live here, most of them in fact, died of "Malaria".
Today the school still has this phenomenon with people coming from Europe, especially from Romania, Poland, Ukraine, Albania, and Africa, India and China. Once again, because of this deep migration impact, the school is the attraction pole for arranging any cultural activities or initiatives to strengthen a national and, above all, a European identity, especially among the youngest generations. In order to fulfil this aim, the school has already done European Projects such as Leonardo and Comenius.
The school was a partner in the new VTT-Box Erasmus+ project.