The final meeting of the project took place in Lecce (Italy) and was hosted by EduVita, the Italian partner.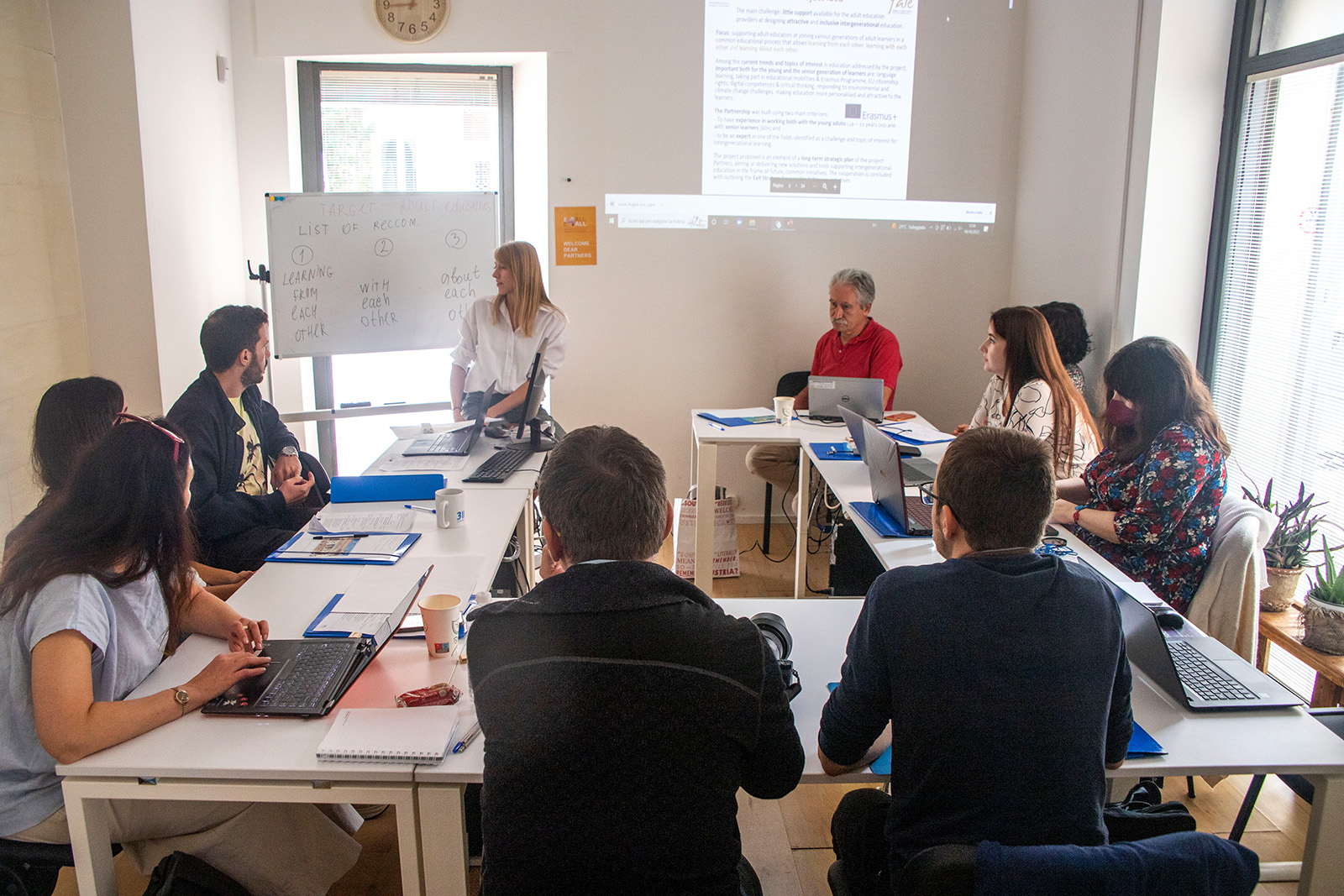 The goals of the meeting were:
To summarise the lessons learned; exchange of experiences and good practices at implementing the solutions learned to the organisations' work.
To discuss the final recommendations for more attractive and inclusive education for all generations of adult learners.
To discuss the Exit Strategy.
The Exit strategy outline was developed with the following items:
Rresults, achievements (⇐ successes of the project – what did we achieve?)
Opportunities and risk plan management (⇐ challenges – what can we improve?)
Activities plan/impact (⇐ what will I bring to my organisation?)
Follow up/sustainability plan (⇐ What can we do as a Consortium after the project?)
General actions and goals after the project (⇚ the most important lessons learned, for me (as a project team member) and for my organisation).