On June 14, 2023, the annual EPALE and Erasmus+ conference titled "Fact or Fiction? Teaching Critical Media Literacy in Adult Education" commenced at Urania in Vienna. With a clear aim of fostering media competence, the conference immediately focused on the need for critical engagement with digital phenomena. This included "fake news," filter bubbles, hate postings, technologically driven manipulation of opinions, and the use of artificial intelligence in societal domains. Significantly, the development of critical media competency was deemed of central importance.
The event attracted several influential speakers, such as Carin Dániel Ramírez-Schiller from OeAD-GmbH/Europe Education Adult Education and Jeremias Stadlmair from BMBWF/Department of Adult Education. Additionally, Matthias Rohs from TU Kaiserslautern and Helmut Peissl from COMMIT lent their expertise. The keynote speeches notably centered around the value of critique and media criticism as the aim of adult education, followed by a transition into discussions on critical media competence from theoretical concepts to practical applications.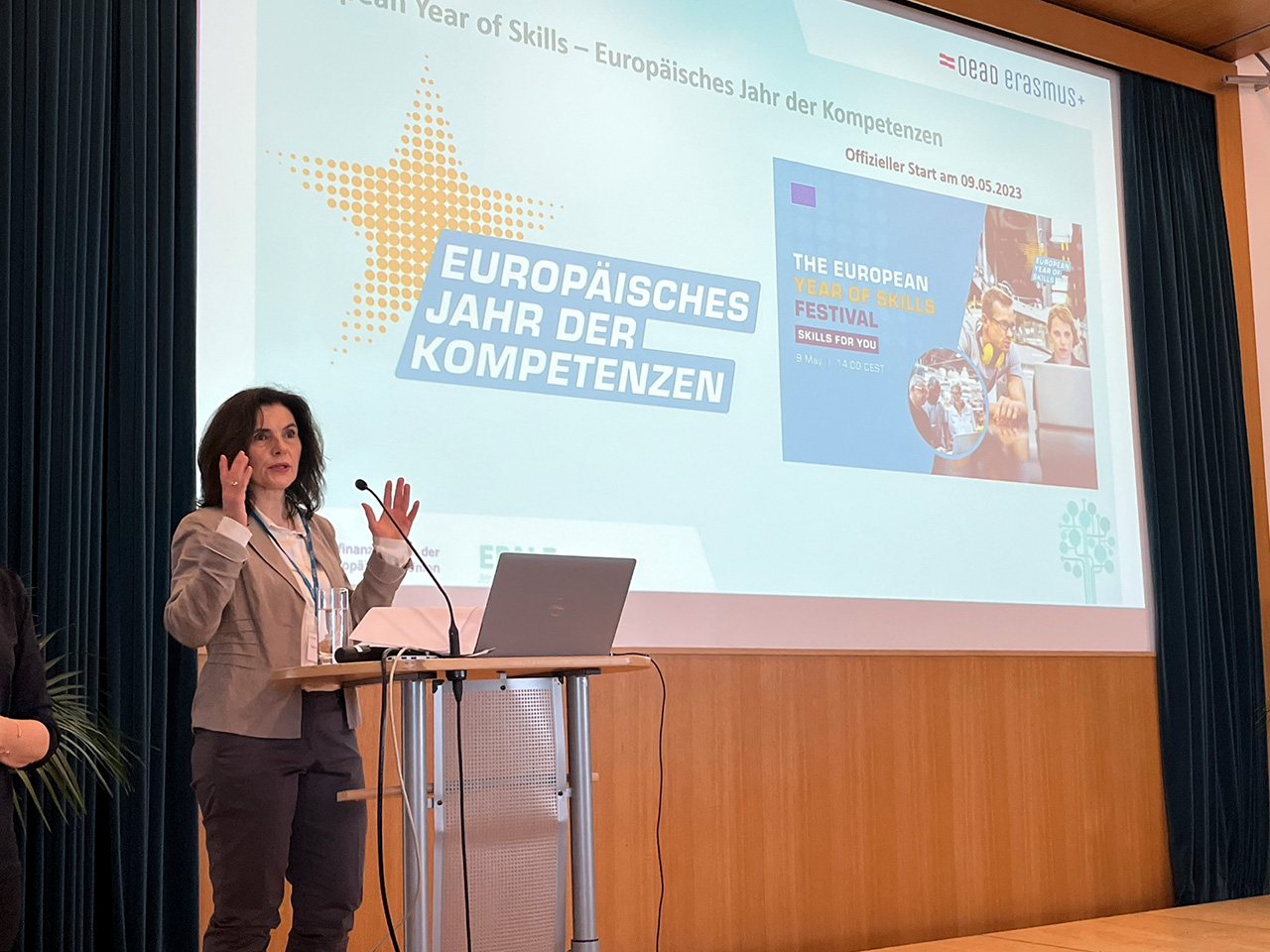 Added Value of the Conference
Additionally, the event showcased select Erasmus+ projects related to critical media competency. Notably, one such example was Erasmus+ PACT – Political Activism & Critical Thinking, presented by Petra Hauser from the Academy for Political Education and Democracy-promoting Measures in Linz. Subsequently, the concept of Digital Citizenship – Political Education and Critical Media Competence in the Digital Age was introduced, unfortunately, in a less engaging presentation by Lara Kierot from the Democracy Center Vienna.
Networking and media competence
The conference encouraged networking among project carriers and provided an opportunity to explore the challenges and responses in adult education to societal digital phenomena. People with the same interest could care for knowledge and experience exchange in the frame of media competence and the integration of this important issue in their training courses.
Peter Mazohl, the head of the EBI, participated. Here are some images of from this event.
Conference Mediacompetency