The EBI is partner in the project "Education for All" (More attractive and inclusive education for all generations) that starts officially with December 1st, 2020. The coordinator Fundacja Alternatywnych Inicjatyw Edukacyjnych invited the project partners to a first virtual meeting where the partners could see for the first time, present their organisation and start the communication process. The five partners in the group are
Escuela Oficial de Idiomas Madrid-Villaverde (Spain, Madrid)
Challedu (Greece, Athens)
Associazione Culturale EduVita E.T.S (Italy, Lecce)
Europäische Bildungsinitiative (Austria, Wiener Neustadt)
Ecological Future Education (Latvia, Gulbene)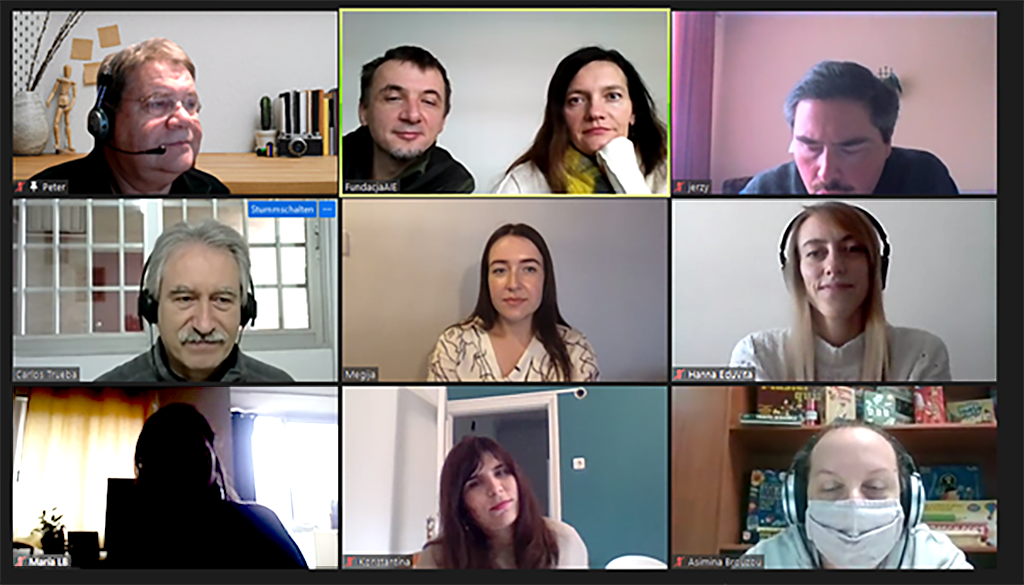 Aims of the project
The general aim of the project is to support the adult educators at designing, delivering and promoting more attractive and inclusive education for all generations of adult learners.
Participants and target groups
The direct target group of the project includes the members, workers, co-workers, educators and volunteers of the Third Sector adult education organisations (i.e. Civil Society Organisations, including informal groups, Non-governmental organisations and other non-profit organisations).
The indirect target group include wide range of education – related organisations, institutions and decision makers.